QUALITY
World-class Japan quality
Nippon Nozzle was established in 1928 as the first manufacturer of spinning spinnerets and has been creating its history. The company supplies spinnerets to the Japanese major fibers & textiles manufacturers with a deep trust since its establishment 90 years ago.
It was a tough road but the company has always been taking good care of customers, solving the problems together and dedicating the enhancement of technology and quality. As a result, we have an excellent reputation from customers and that enables us for further progress of product development and technology.
We are honored to have been taking an important role for a long period of time in Japan where the level of manufacturing of the industrial products is world top-ranked, as a proof of the high technological capability. We continue our efforts to develop better products pursuing our originality and ingenuity under the world-class Japan quality.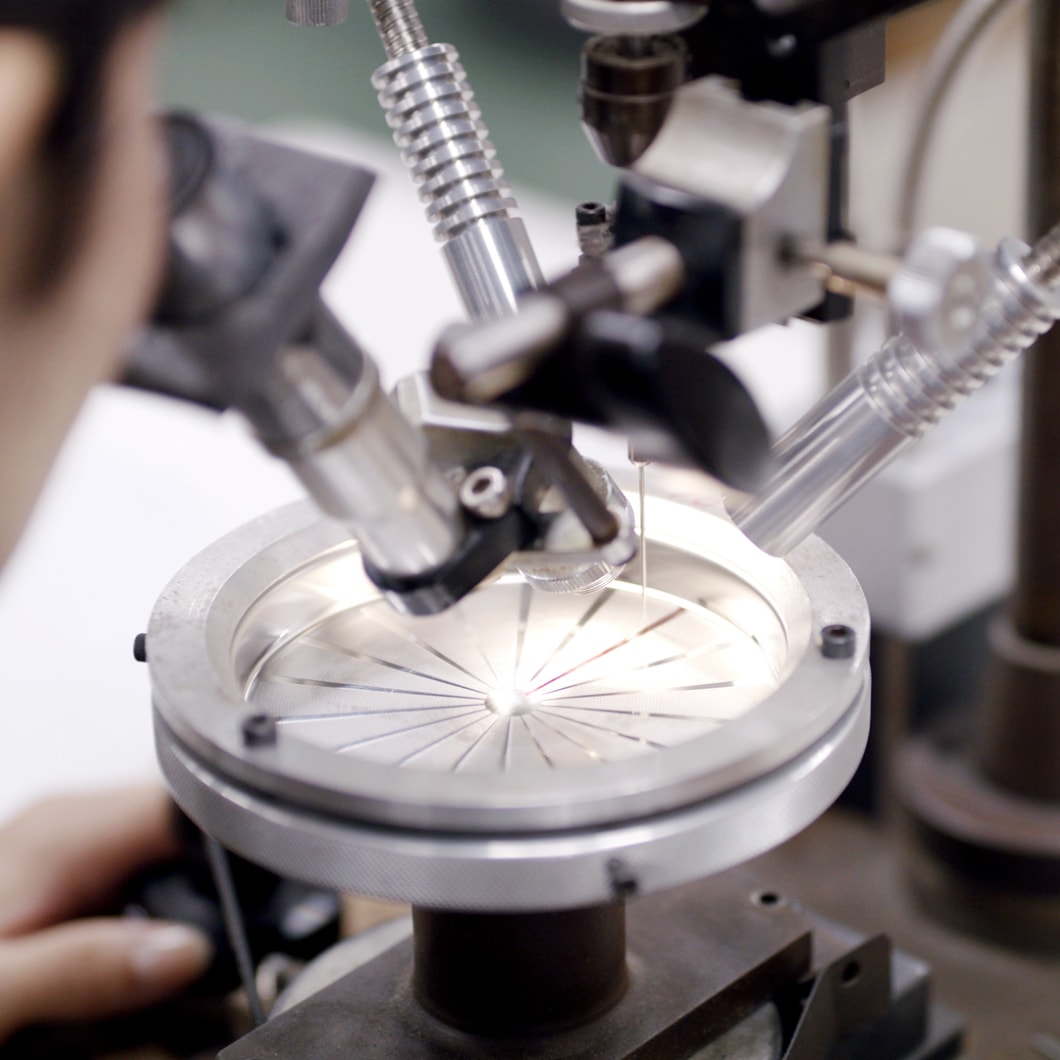 TECHNOLOGY
Acquired technological capability many years
Our proud point is "High level the technical strength".
We have seriously working about our customers confronted problem and we have made various research and capital investment, so we have deepened our precision hole processing technical which is our core technologies.
The manufacture of spinneret is required high precision in micron (1/1000mm) units. We design and manufacture in-house of own tools and working machine necessary for spinneret manufacturing in order to pursue accuracy.
We will obtained reducing cost to reducing a burden of worker, shortening delivery and keep the quality by the manufacturing process simplified while avoiding waste of production process.
In additional, we are the only company that conducts integrated manufacturing from the melting of gold and platinum alloy to spinneret manufacturing in-house, going the quality management as from melting & cap forming.
Also, we have melt blown production equipment in our plant, it can using for make a samples and development of technology testing.
We would like work closely with customers to improve spinneret manufacturing technology so that we can respond to fiber & textile products that will require more precision in the future.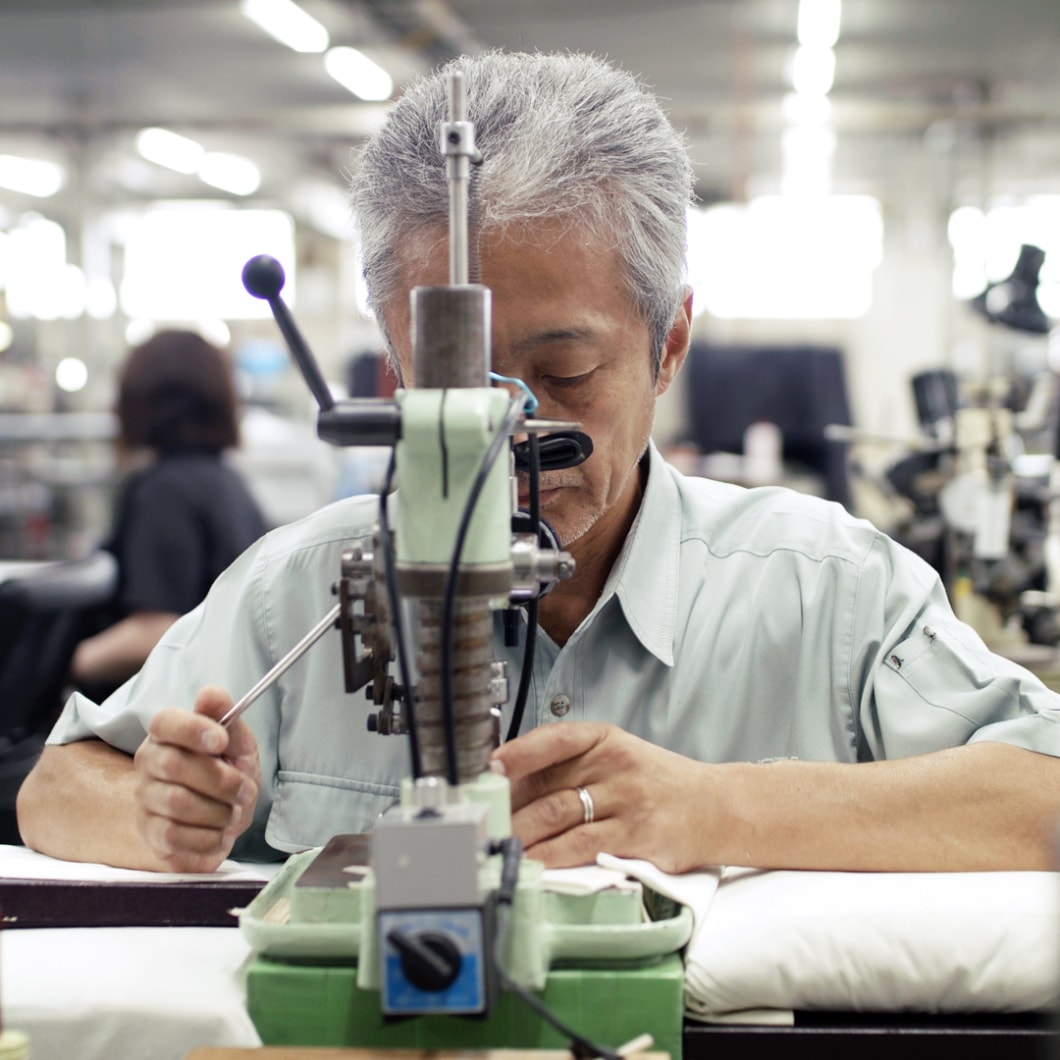 RESPONSE
Flexible to a sudden order placement and repair
One of the reasons which world leading textile manufacturers support us is our flexibility.
We have been adjusting our manufacturing equipments and structure to meet the social trend and the needs of the industry.
Some fibers & textiles manufacturers may change or add on the manufacturing equipments to meet the social trend and its condition.
Nippon Nozzle is well prepared to meet any customers' requirements such as a sudden order placement and change of schedule,
We also try to strengthen our global sales network hiring and educating capable manpower corresponding to the increase of demand from overseas.
Regarding the manufacturing equipments, we have installed an automated inspection device to get a highly accurate performance than a human operator but still remaining the technology of craftsmanship.
We also have equipped the machinery to repair and inspect spinnerets, and to test non-woven fabric production. The clean-room is available to avoid dirt and dust in the course of production.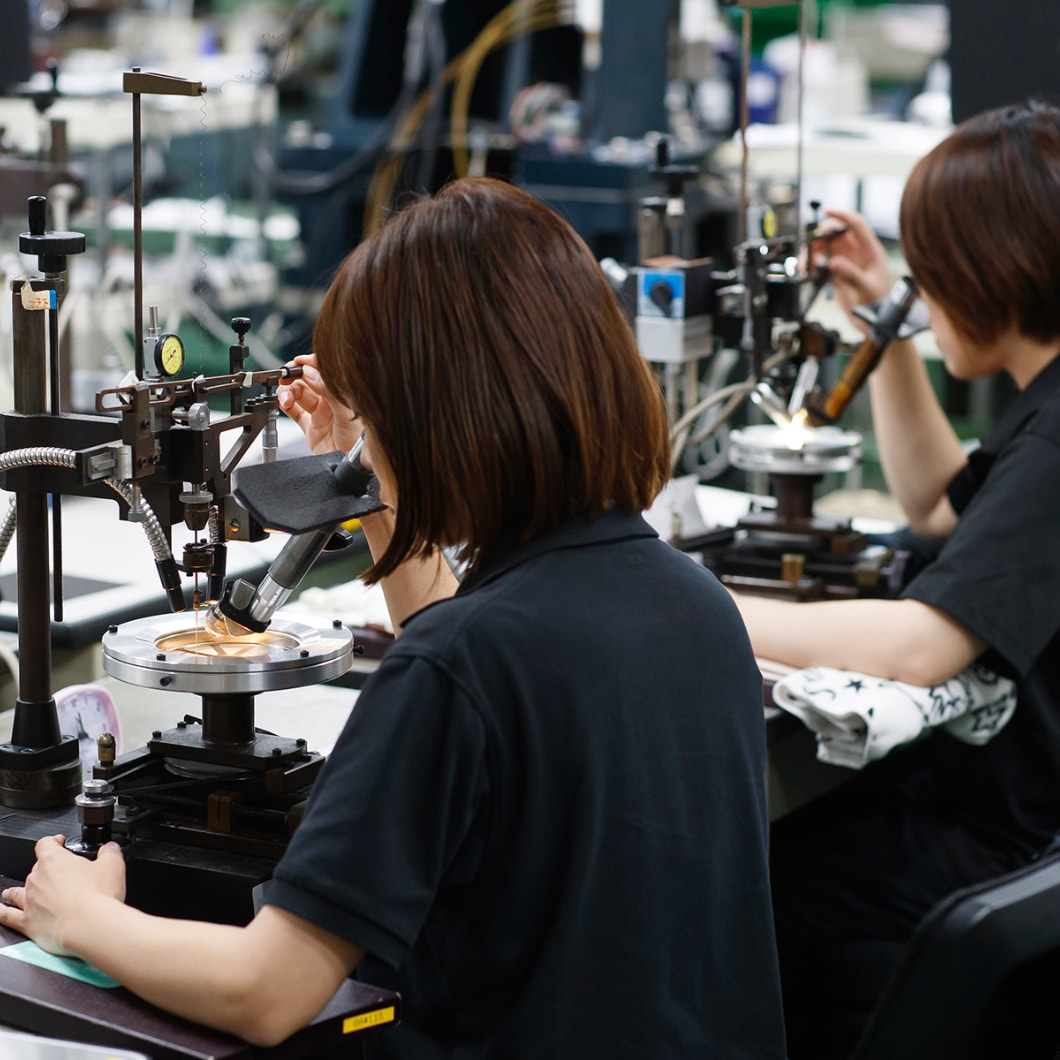 SUPPORT
We are ready to solve your problems together by our world-class experience over the years.
Nippon Nozzle with the longest history in the world as a spinnerets manufacturer can supply not only spinnerets production.
We also can provide you with services such as knowledge, experience and know-how acquired through the involvement in the fibers & textiles industry for a long time.
We have been responding to a number of different requests and problems from our customers during the involvement in the fibers & textiles industry over many years. We are therefore capable to propose the solution of the customers' problems utilizing our accumulated experience and know-how.
We propose the best ways to resolve customers' problems as we have directly involved in the product of spinnerets including new fibers development, improvement of production efficiency, inspection/repair/test of spinnerets.