FEATURE
The first spinnerets manufacturer in Japan
The company was established in 1928 and achieved the first domestic production of spinnerets for manufacturing rayon. Since then, it has been producing spinnerets for chemical fibers to supply to the leading fibers & textiles manufacturers in the world with its advanced technology and has been accumulating knowledge, experience and know-how. We are willing to continue to respond to customers' needs.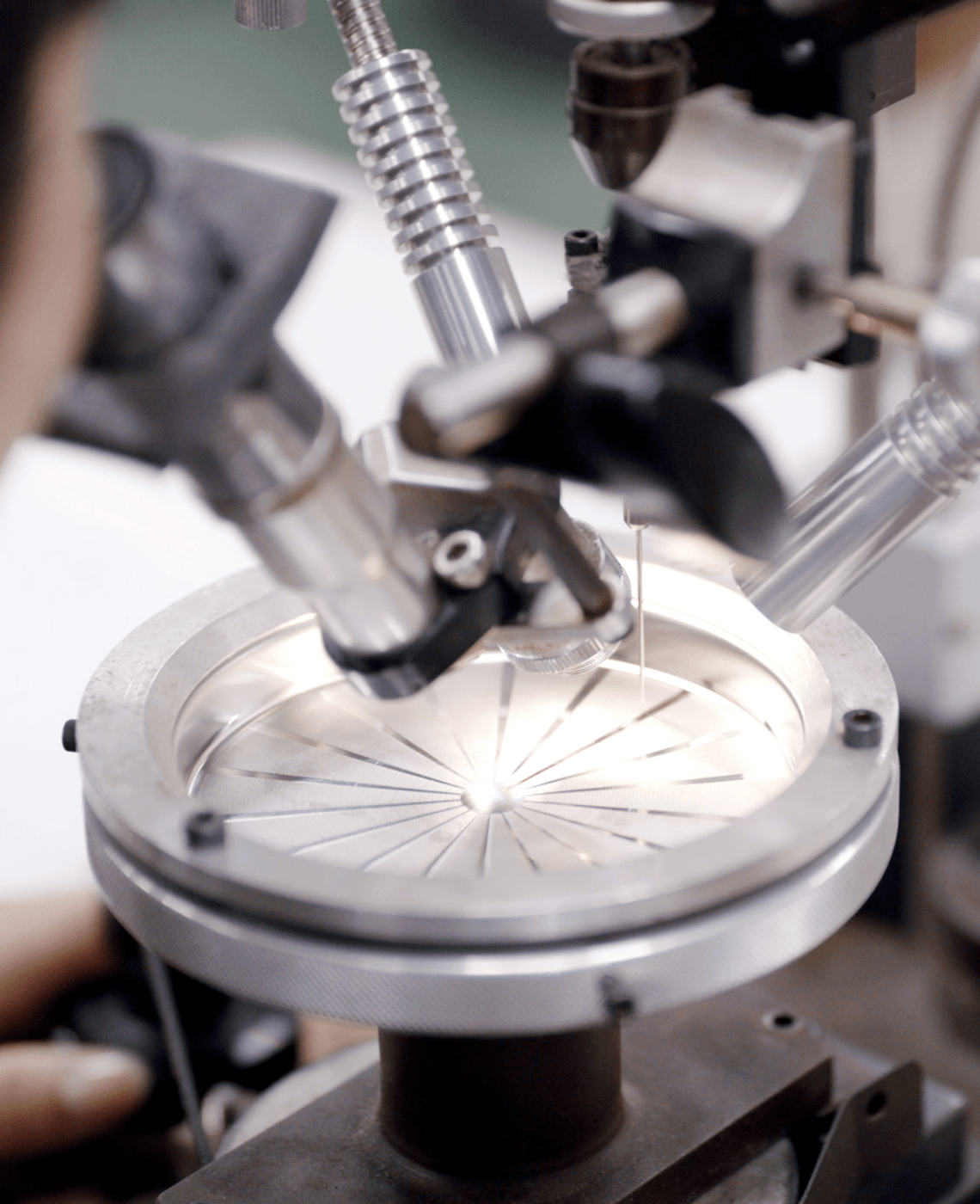 PRODUCTS
World-class highest level of Japan quality
Spinnerets are indispensable to produce chemical fibers such as Rayon, Polyester, Acrylic, Nylon, Acetate, Polypropylene and Spandex. Nippon Nozzle has been responding with the highest level of technology and quality based on the high-mix low-volume production and complete custom-made products. A variety of different shapes and functions of products are proposed.
TECHNICAL & SERVICE
Meeting the demanding needs brings us better technology and service.
"Meeting customers' needs" is a key to polish the technic, to create new service and to find a solution to problems and challenges of customers. We introduce our world-class technical and service such as ultrafine hole drilling, melting and forming technic of gold and platinum under the only one in the world integrated production, and the non-woven fabric production test service by the melt blown device.
ABOUT US
We continue to challenge toward the world with pride as a pioneer.
Nippon Nozzle, based at the Kobe High-Tech Park has been making its history along with the development of chemical fiber industry, creating high value-added products as a leading company of manufacturing spinnerets. We continue to go forward seeking for further R&D and technology innovation.