Melting of gold and platinum alloy
We are the only company that conducts integrated manufacturing from the melting of gold and platinum alloy to spinneret manufacturing in-house.
Thanks to our experience and accumulation of know-how over many years, we boast the world's top quality concerning the melting and forming of gold and platinum used for manufacturing spinnerets.
The only integrated production in the world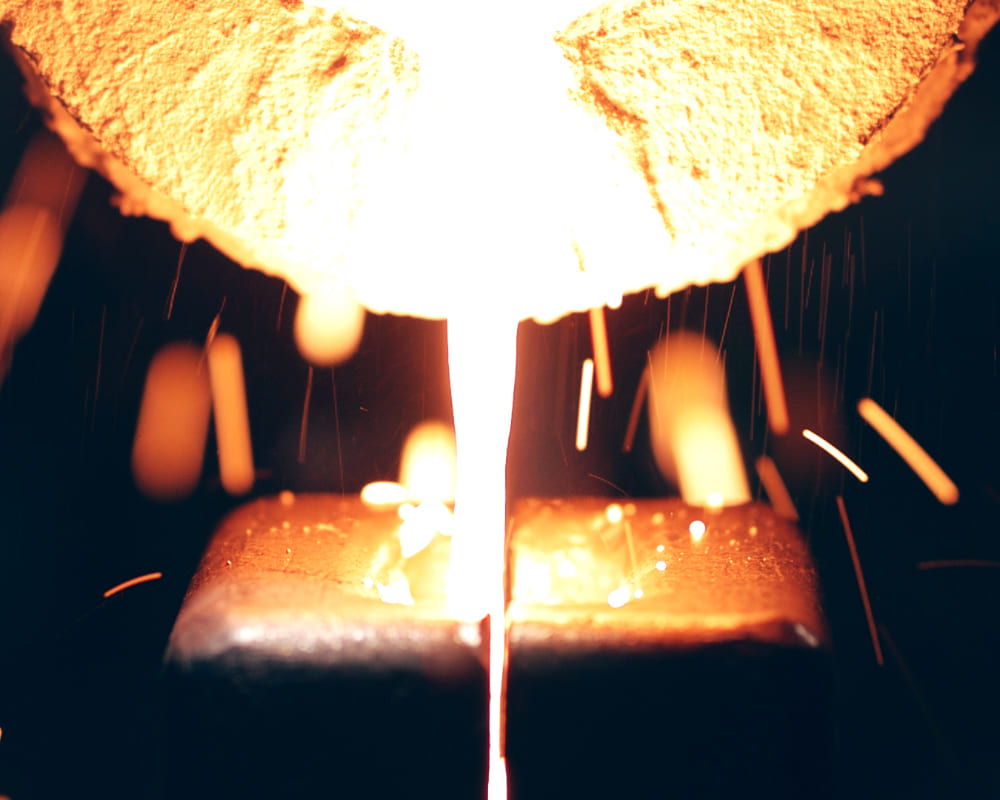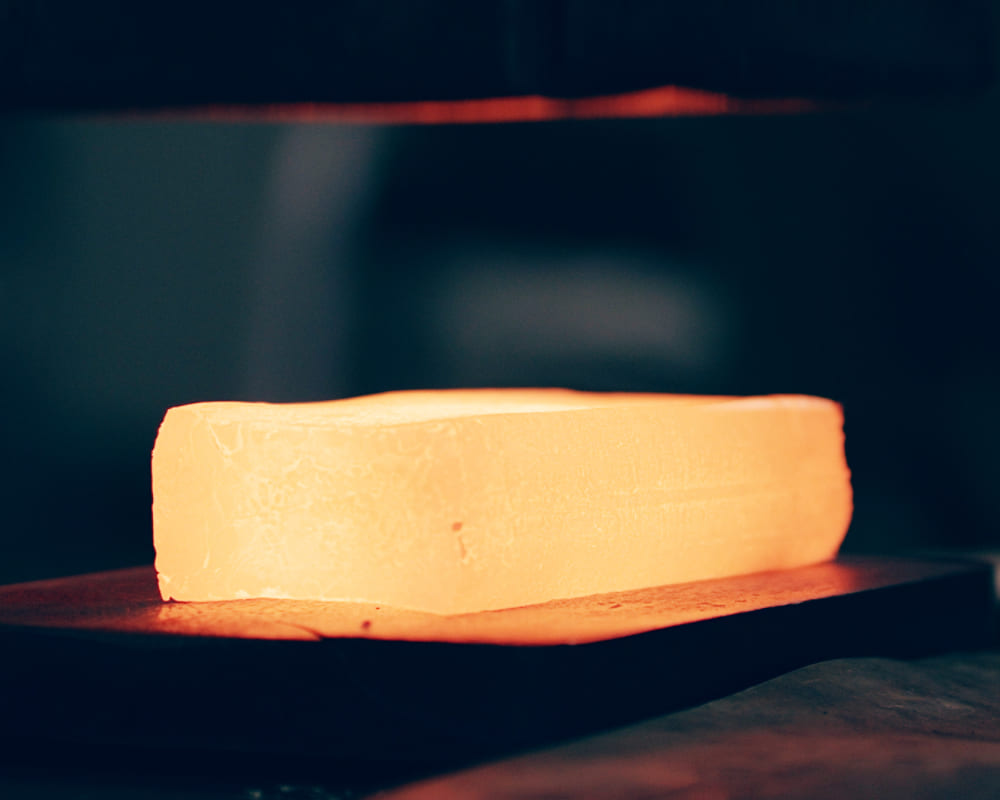 Cap forming
The number of cap dies we possess and our years of experience in cap forming are among the best in the world thanks to years of accumulated achievements.
We undertake die manufacturing, which is the first step of spinneret manufacturing, from the design stage. Therefore, we are capable of manufacturing original spinnerets that meet our customer's needs.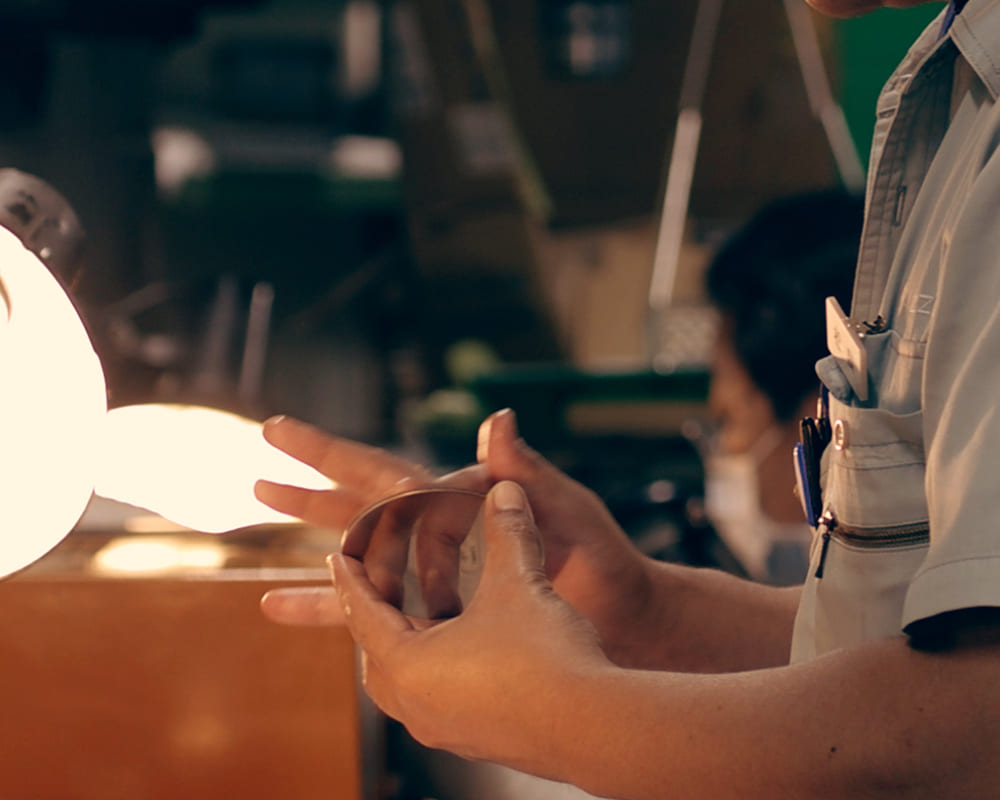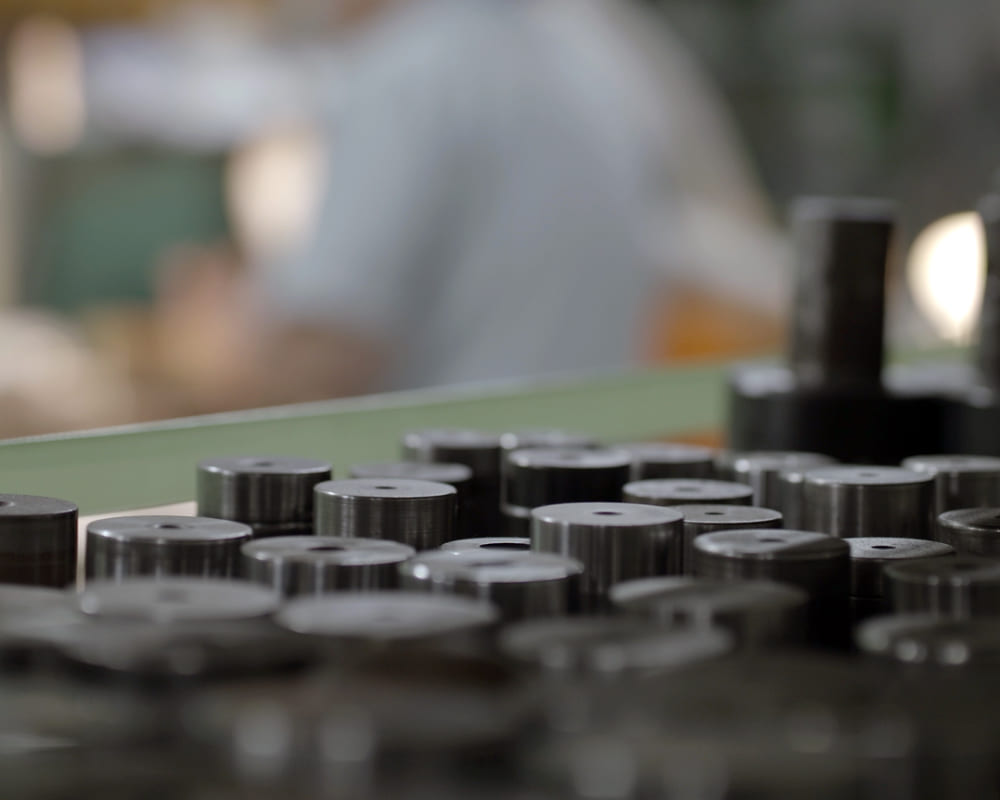 Melting and cap-forming of gold-platinum alloy