SPUNLACE JETSTRIPS
Nippon nozzle's Jetstrips have perfect straightness of jet, high performance and uniformity of water flow. We have largest share in the global market with best quality, competitive cost with short delivery time that competitors cannot follow.
Our Water Jetstrips has longer columnar flow, it produce high confounding performance and it effective for energy conservation such as reducing processing loss during the production. For customers who using more than 2mm thickness type of old spinnerets, can significantly reduce production costs by switching to our Jetstrips.
In-house R&D technology
Global market share No.1
Spunlace is a method useing high-pressure water to entangling fibers to produce nonwovens. It also known as "hydroentangled nonwoven fabrics", have widely application such as paper towels, wipes, cosmetics, medical and surgic use etc.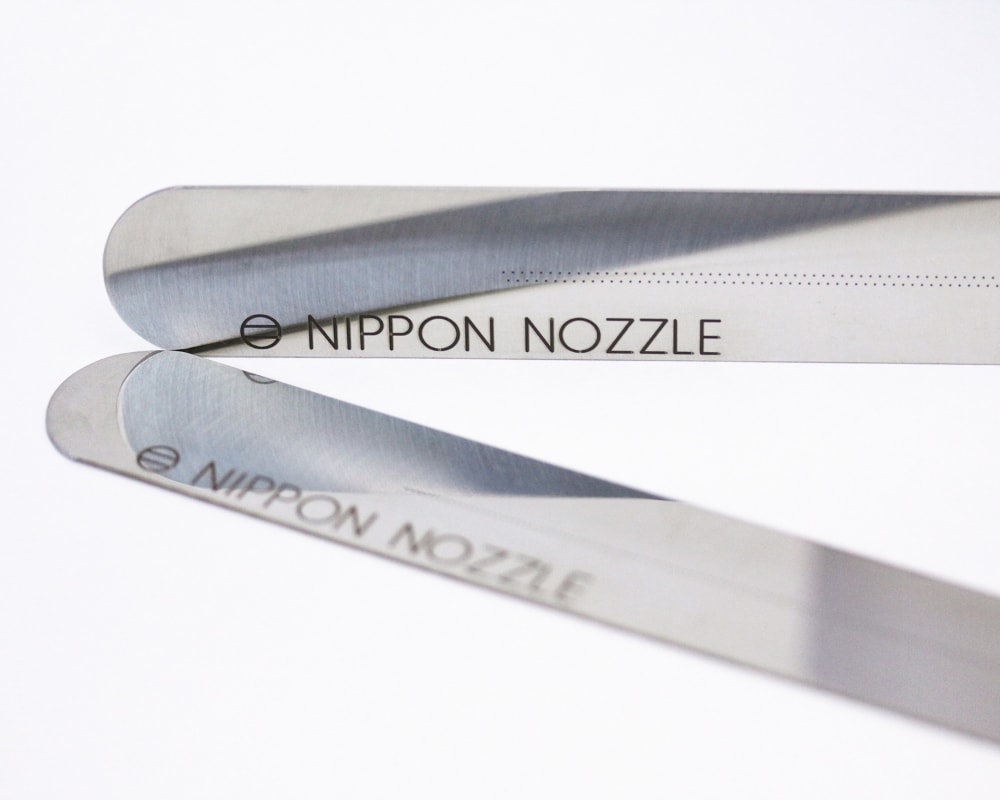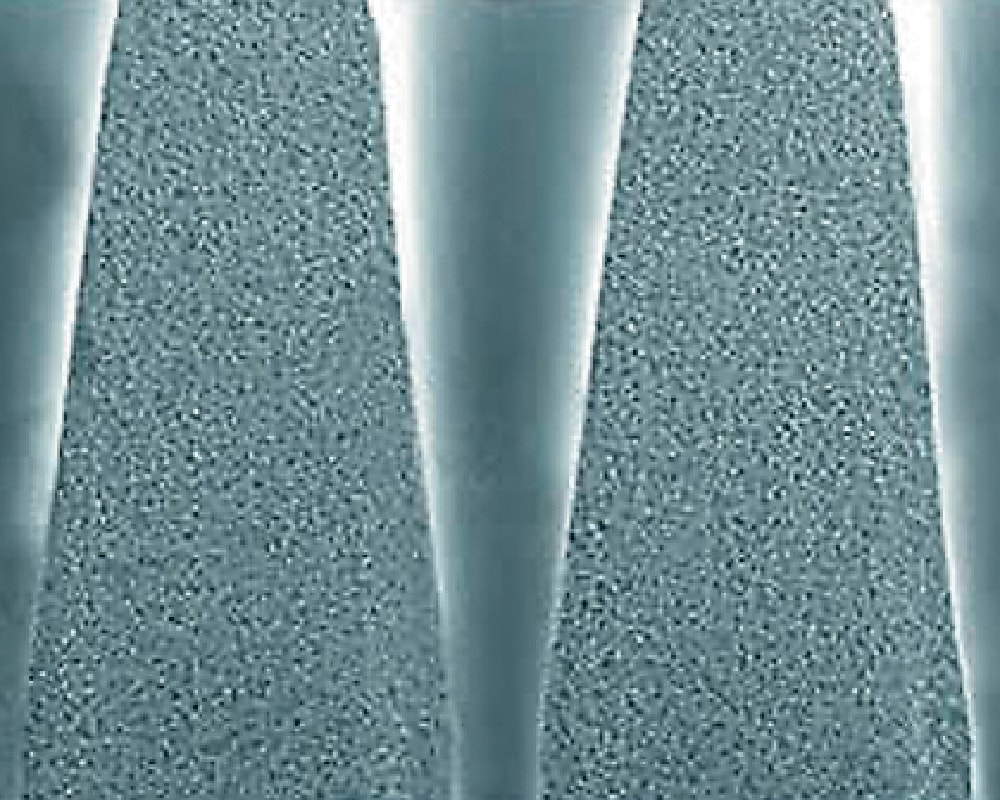 | | |
| --- | --- |
| Material | SUS316、SUS631、NN50、NN01 etc |
| Hole pattern | Round |
| Length | 7000mm (max length) |
| Application | Paper towels, Wipes, Cosmetics, Medical and Surgical gown, Leather, Face mask etc. |
Specification
| Item | Spec Data |
| --- | --- |
| Minimum Hole Diameter | Φ0.06 |
| Maximum Hole Diameter | Φ0.3 |
| Tolarance of Hole Diameter | ±0.002 |
| 孔(L/D) | L/D=0.5〜2 |
| Tolarance of Hole Length | ±0.02 |
| Tolarance of Pitch | ±0.01 |
Item

Spec Data
Special
High-Quality
Minimum Pitch (Thickness = 1.0mm)
0.4
0.5
Minimum Pitch (Thickness = 0.8mm)
0.4
0.45
Roughness (Surface) Ra
0.1a
Roughness (Capillary) Ra
0.1a
Number of Rows
1〜4
(Unit:mm)
SPUNLACE INJECTOR
Spunlace Injector, we apply for sealing by internal pressure structure which is the leading design until today. By this design has excellent distribution performance, and uniform water flow across the entire width of Injector. The latest designed allows easy replacement of Jetstrips and filters with a simple structure, and it also help in maintenance process. The built-in cartridge filter remove foreign substances which cause clogged holes efficiently.
Quick Removal and Insertion parts
Leading design with Know-how in the industry
Customize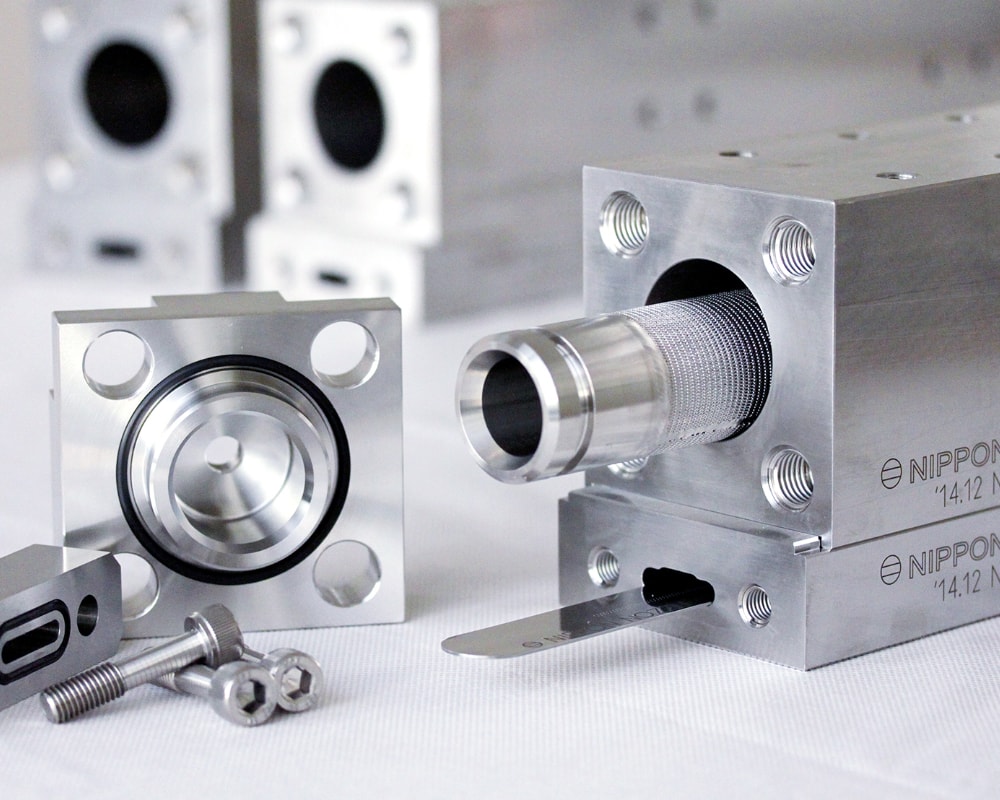 | | |
| --- | --- |
| Material | SUS304、SUS316、SUS630 etc |
Injector Type

Preesure Resistance

Width
Perforated Length (PL) / Weight (Kg)
1.6m
2.5m
3.5m
Rectangular Type
15MPa
95mm
150kg
210kg
280kg
25MPa
95mm
150kg
210kg
280kg
30MPa
110mm
170kg
250kg
340kg
35MPa
125mm
200kg
290kg
400kg
40MPa
150mm
250kg
360kg
490kg
SPUNLACE CARTRIDGE FILTERS
Cartridge filters are made of various alloys including stainless steel and combined with several layers of reinforcing mesh and filteration mesh in according with application. Each layer of mesh with high quality and accuracy is precisely controlled of holes diameters, it also has good feature as heat resistance, pressure resistance, and corrosion resistance to acheieve high accurate filtration.
Our original design
As Industry standard
High performance sintered filter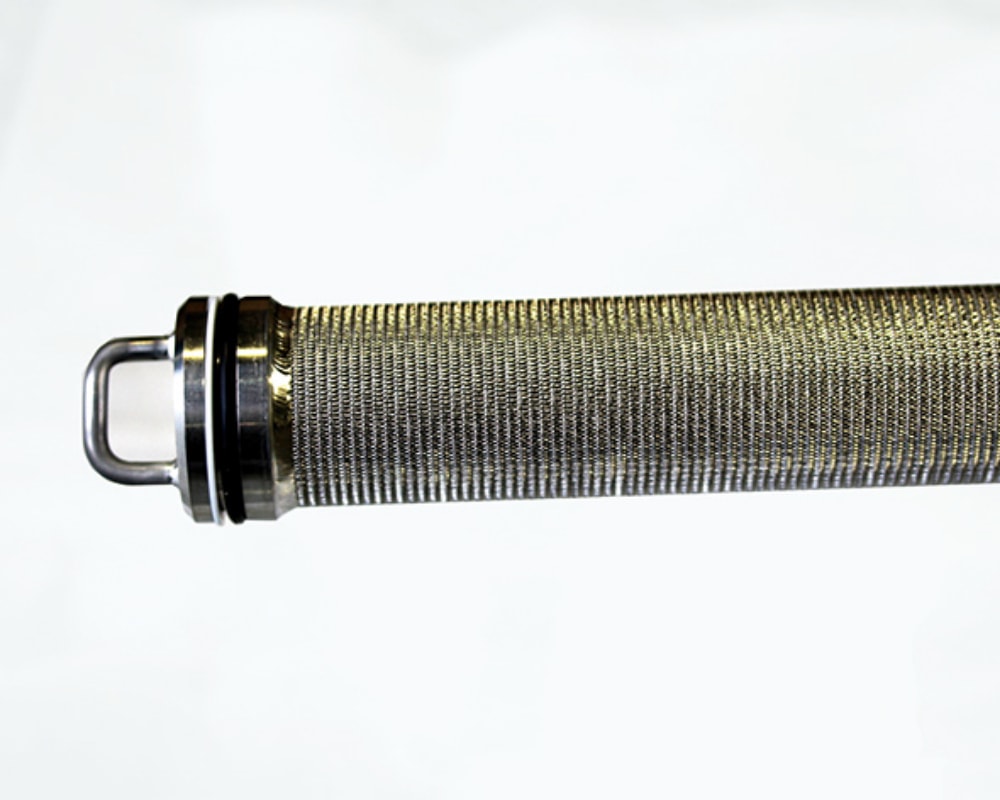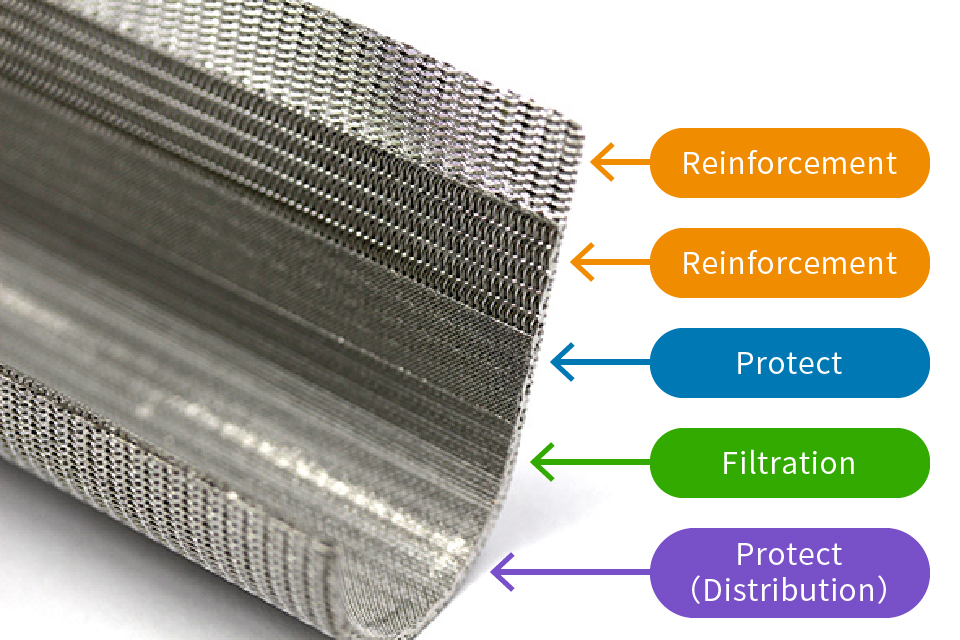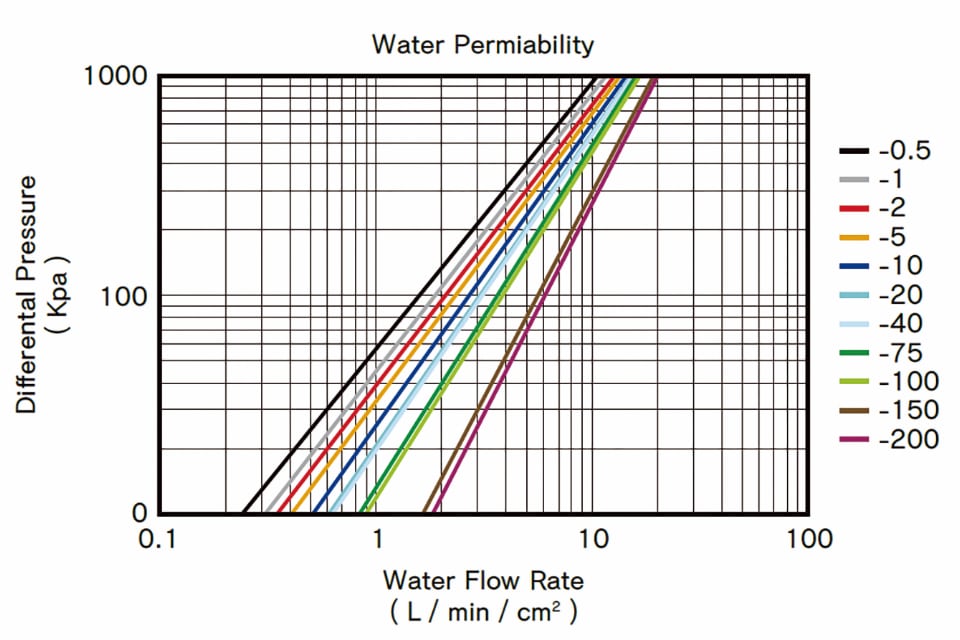 | | |
| --- | --- |
| Material | SUS304、SUS316、SUS316L etc |
| Other Special Material | Monel, Inconel, Hastelloy |
| Filtration accuracy (μm) | 0.3 / 0.5 / 1 / 2 / 5 / 10 / 20 / 40 / 75 / 100 / 150 / 200 |