Even after delivery, please feel free to contact us for cleaning, repair, and modification.
The service we provide is not limited to delivery of the ordered spinneret.
We not only receive questions concerning a spinneret currently in use, but also hear problems with spinning, cleaning, and inspection, and provide consultation concerning a wide range of issues including productivity improvement, efficiency improvement and energy saving.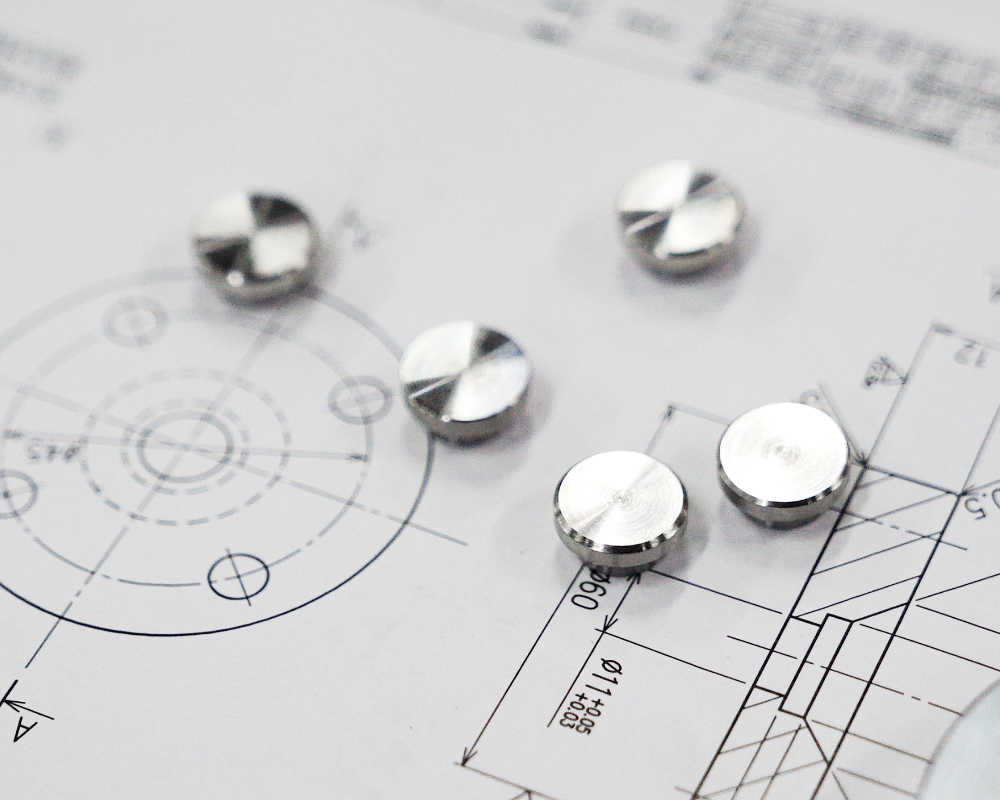 After-sales services
Spinneret cleaning
By using our cleaning equipment and the special techniques we have accumulated over many years, we will remove dirt that cannot be removed by using your cleaning equipment and clean spinnerets clogged with foreign substances.
At this time, we conduct a spinneret condition inspection (deteriorating, spinneret life) and feed the result back to you as a service option.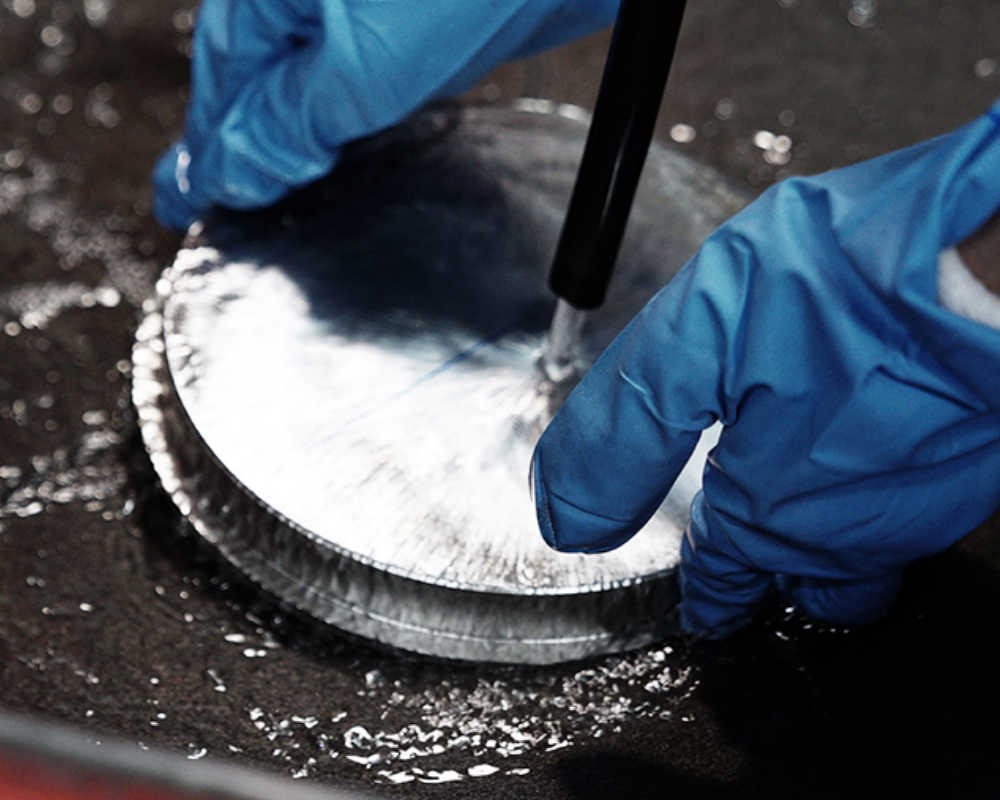 Removal of hole clogging
If clogging of a spinneret cannot be removed by means of chemical and ultrasonic waves, we will mechanically remove the clogging by utilizing our spinneret hole processing technology.
Customers may try to remove foreign substances by themselves by a mechanical means, but there is a risk of damaging the spinneret hole and making its repair impossible. Therefore, please do not take action by yourself, but leave it to us.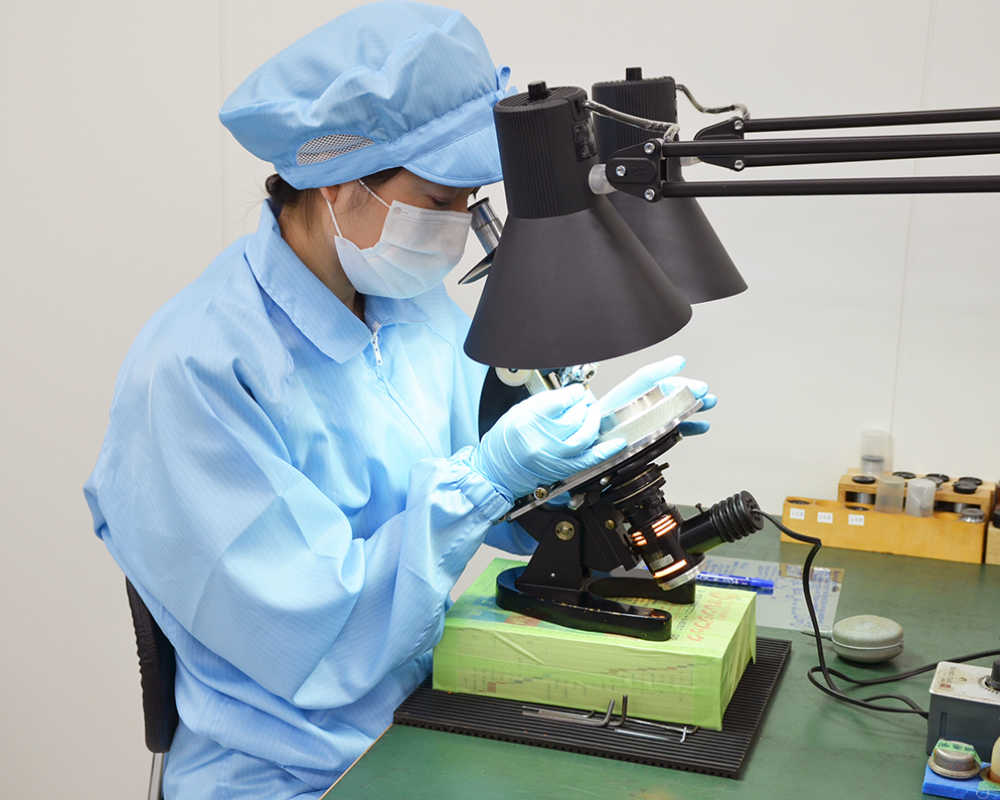 Surface re-polishing
It is not an exaggeration to say that for a spinneret, the polymer outlet surface and the spinneret hole edge are the core.
Over the course of a long period of use, the outlet surface may be damaged or corner caving may occur due to wear of the spinneret hole edge, but those defects can be eliminated by re-polishing the outlet surface.
If you contact us, we will present the availability/unavailability of re-polishing and the difference in cost-effectiveness between re-polishing and the purchase of a new one so as to make a better proposal.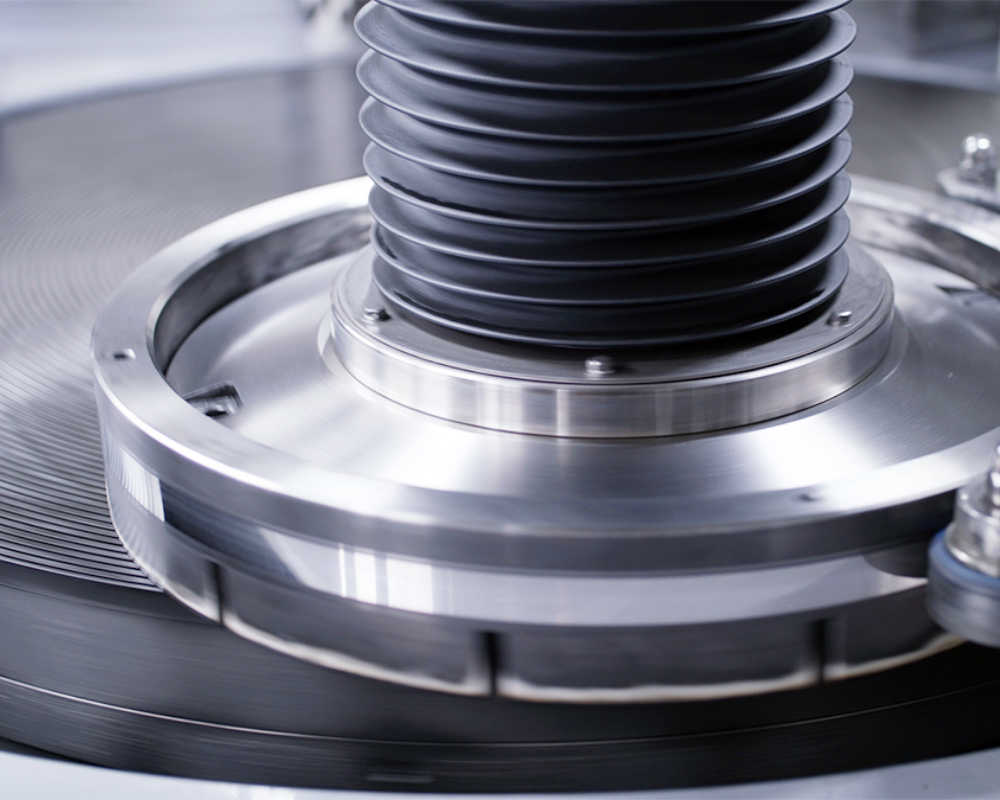 Repair and modification
We provide consultation on repair and modification in cases such as where a spinneret is dropped in daily work, is damaged due to colliding with another object, or its specifications need to be changed in response to the change of the specifications of the item produced.
By leveraging the advanced processing technology and craftmanship that only a spinneret manufacturer can offer, we will help restore and reproduce the spinneret.