The large production fibers that's why Know-how and high techninc.
Melt spinneret is widely used for synthetic fibers production, such as polyester, nylon and others. Various shapes of hole can be designed and manufactured by customer's needs and ideal cross-section fibers. To achieve high accuracy of finishing, we processed with in-house tools. The surface finishing can be selected from mirror finish, honing (matt finish), and super mirror finish.
In melt spinning, the fiber-forming substance is melted for extrusion through the spinneret and then directly solidified cooling by air, water or by liquid.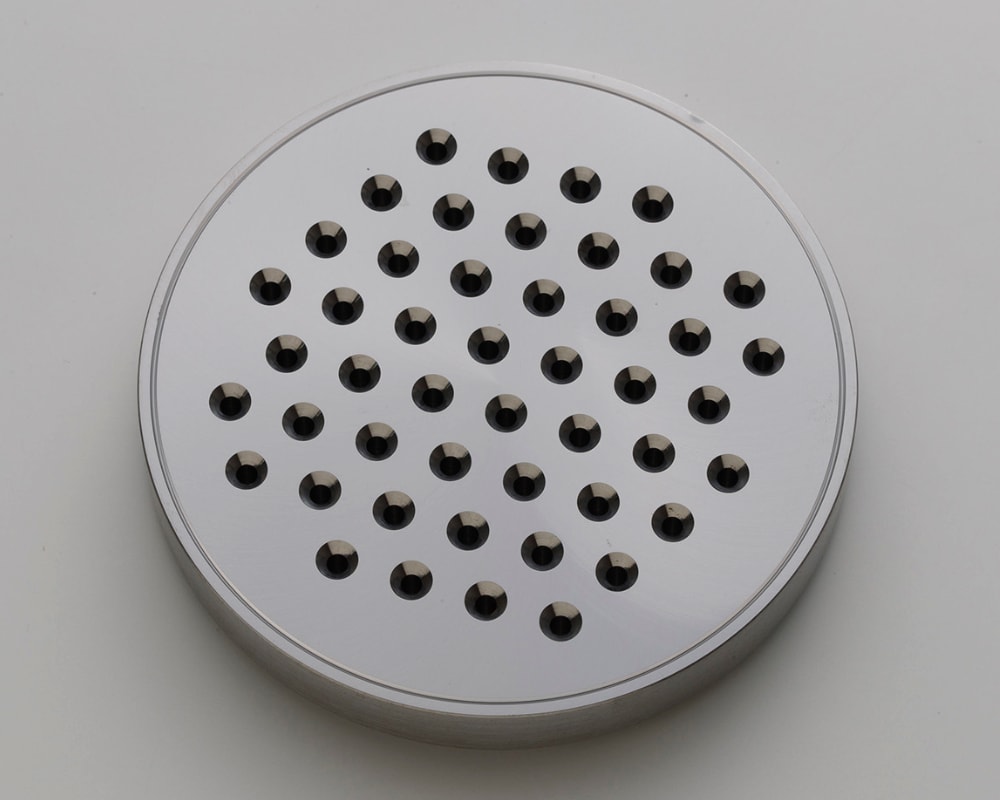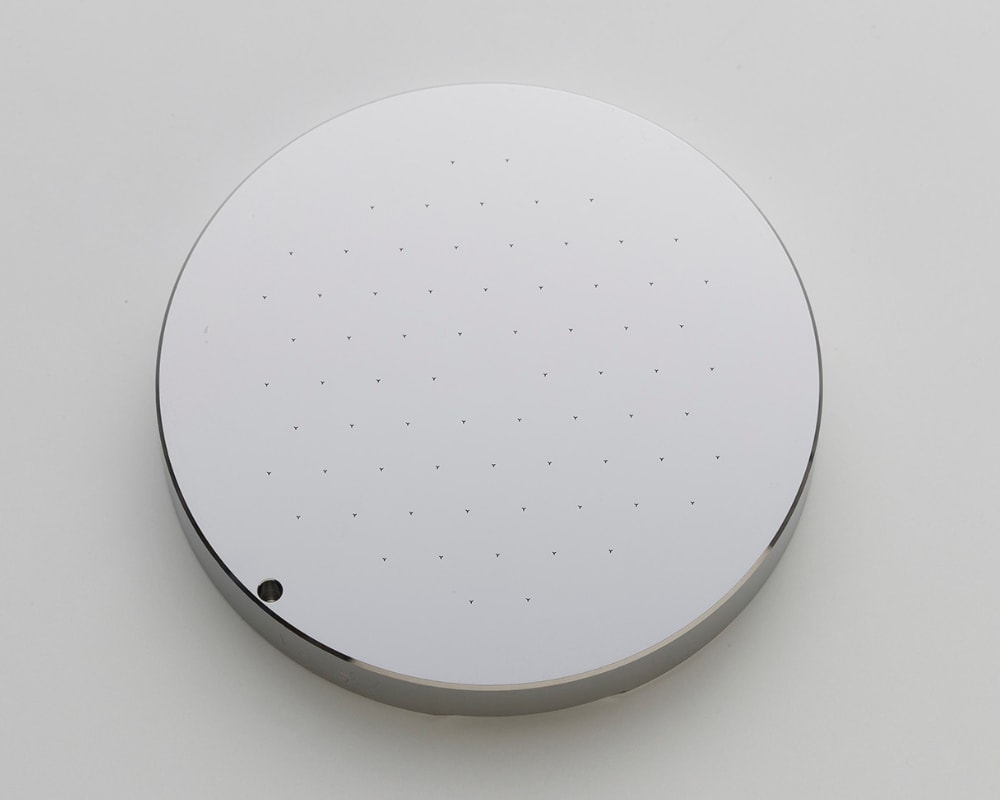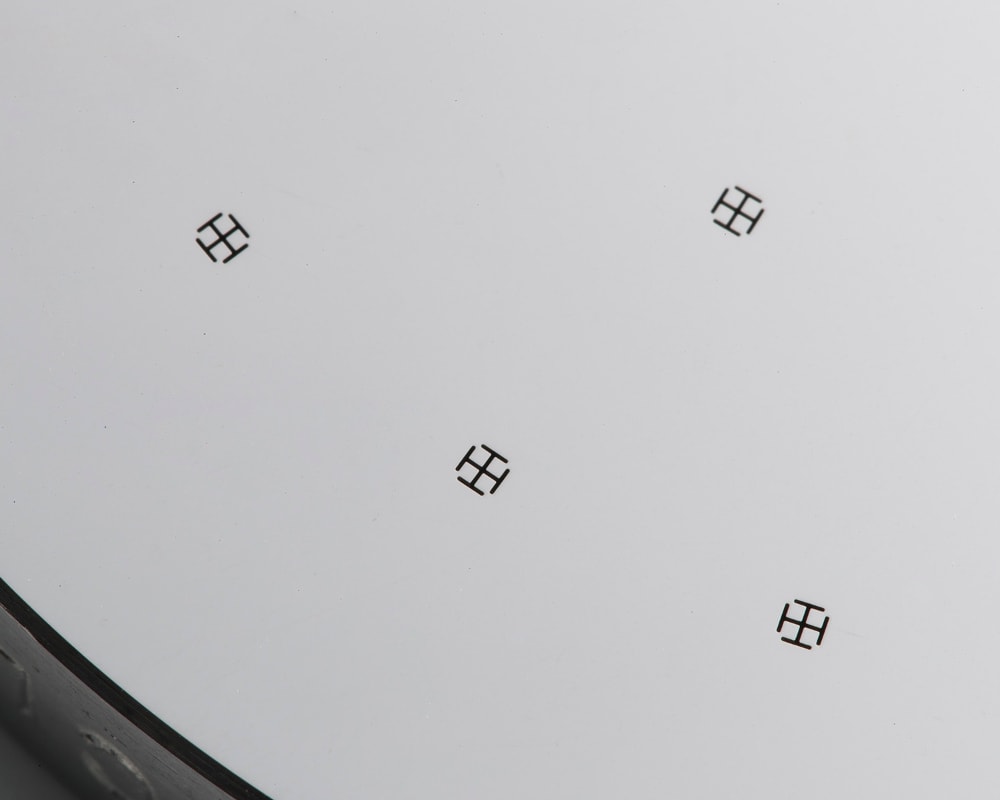 | | |
| --- | --- |
| Material | Stainless steel, Hastelloy etc |
| Hole shape | Round, Irregular shape |
| Polymer | Polyester, Nylon, Polypropylene, Polyurethane, etc |
| Application | Sportswear, Curtain, Filter cloth, Leather, Pantyhose, bag fabric, Mat, Fishing line, Swimsuit etc |
Accuracy
Round shape
Hole diameter

L/D

Hole Diameter Accuracy
Hole Length Accuracy
Special
Standard
Special
Standard
Φ0.06〜0.5
1/1~5/1
±0.001
±0.002
±0.01
±0.02
Φ0.5~1.0
1/1~10/1
±0.001
±0.002
±0.01
±0.02
Φ1.0~4.0
1/1~25/1
±0.003
±0.005
±0.02
±0.03
(Unit:mm)
Irragular hole shape
Width of Slit

L/W

Hole Diameter Accuracy
Hole Length Accuracy
Special
Standard
Special
Standard
0.045W〜0.08W
1/1〜4/1
±0.001
±0.002
±0.01
±0.02
0.08W〜0.11W
1/1〜5/1
±0.002
±0.003
±0.01
±0.02
(Unit:mm)
A parts of shape list of Irregular hole